Did you know that Steel and Ink Studio offers custom jewelry orders for all of your piercing needs?
One of the most exciting parts about getting a new piercing is deciding what kind of jewelry you want to wear! Between metals, gold tones, shapes, sizes, and gemstones, there are endless possibilities. With the growing popularity of piercing curations, this is a perfect time to remind the Steel and Ink Studio community that we are able to submit personalized orders to multiple jewelry companies to fulfill your piercing DREAMS. Body jewelry arrangements can vary from one statement piece to an entire cohesive collection. Take a look at some of our most recent custom body jewelry arrangements. 
This breathtaking conch piercing for Panda is adorned with a threadless "Valina" end from Junipurr Jewelry. This particular piece is from their "Green With Envy" collection and features a 4mm genuine Chrysoprase gemstone encased in 14-karat yellow gold.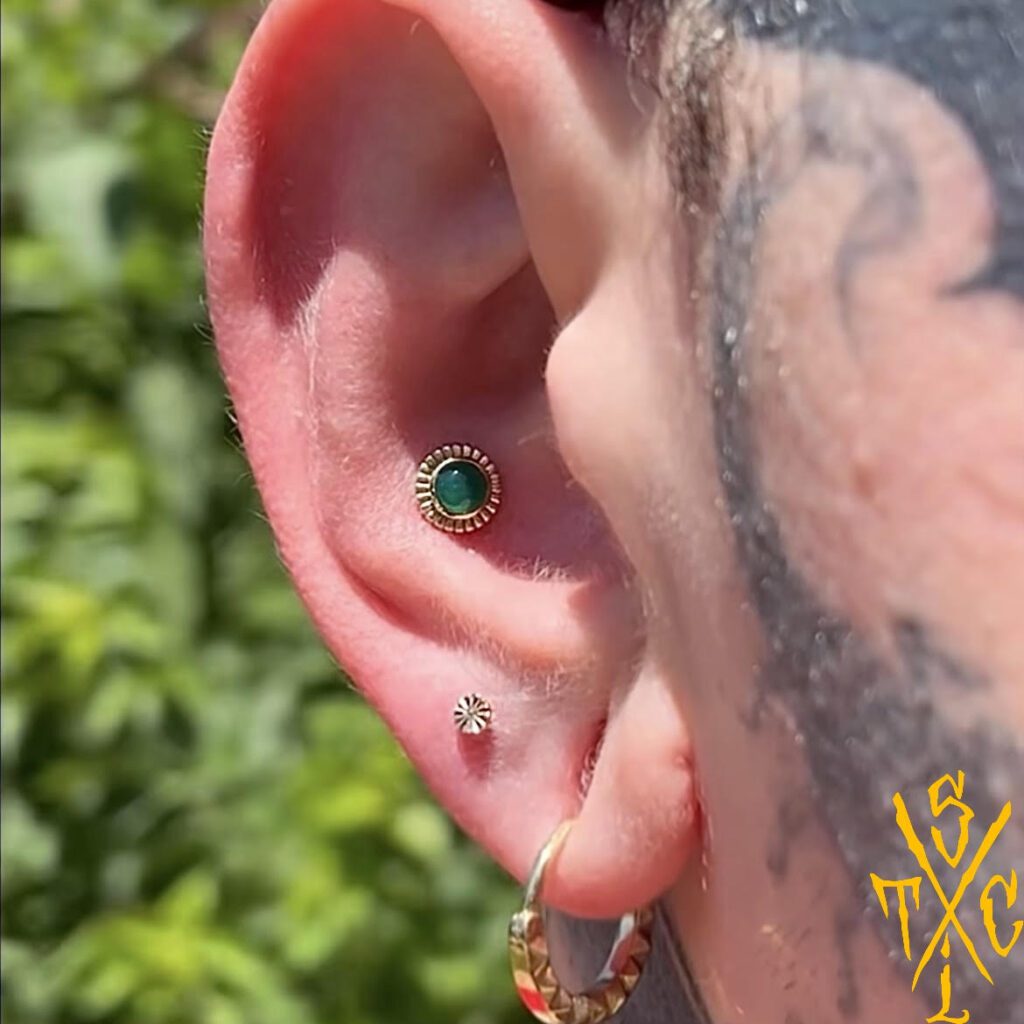 This beautiful helix piercing on Adriana spotlights a Titanium threadless top with 4 marquise fans, which compliment the curvature of her upper ear. This piece features synthetic Turquoise, which POP next to her dark hair. A 2mm Turquoise cabochon stud was also added to her existing second lobe piercing to complement the statement piece in her helix.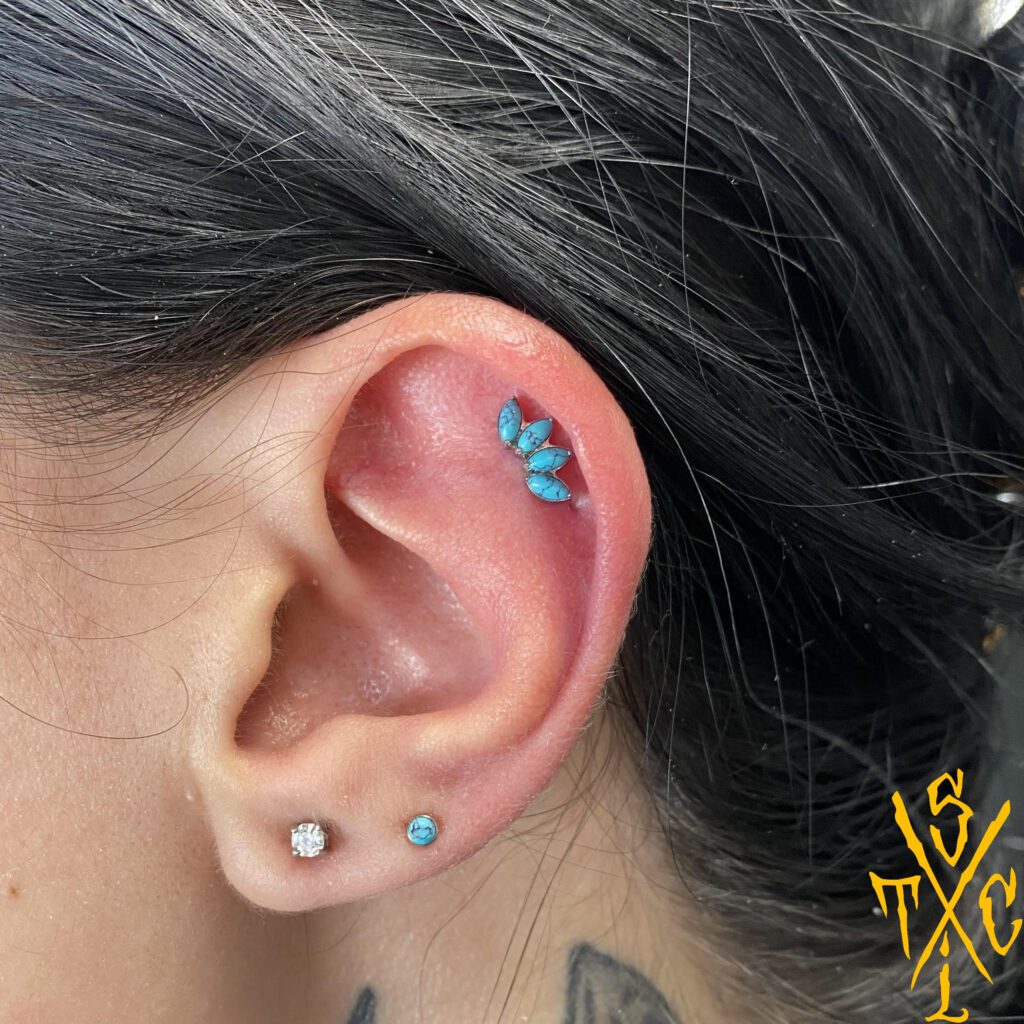 Here is a super fun piece of jewelry that we just received from Anatometal for one of our tattoo artists, Tyler. This 7mm by 7mm design showcases a traditional panther head and is made of 18-karat yellow gold. While this stud doesn't have a piercing to be worn in yet, it would be perfect for a lobe, nostril, or even a conch!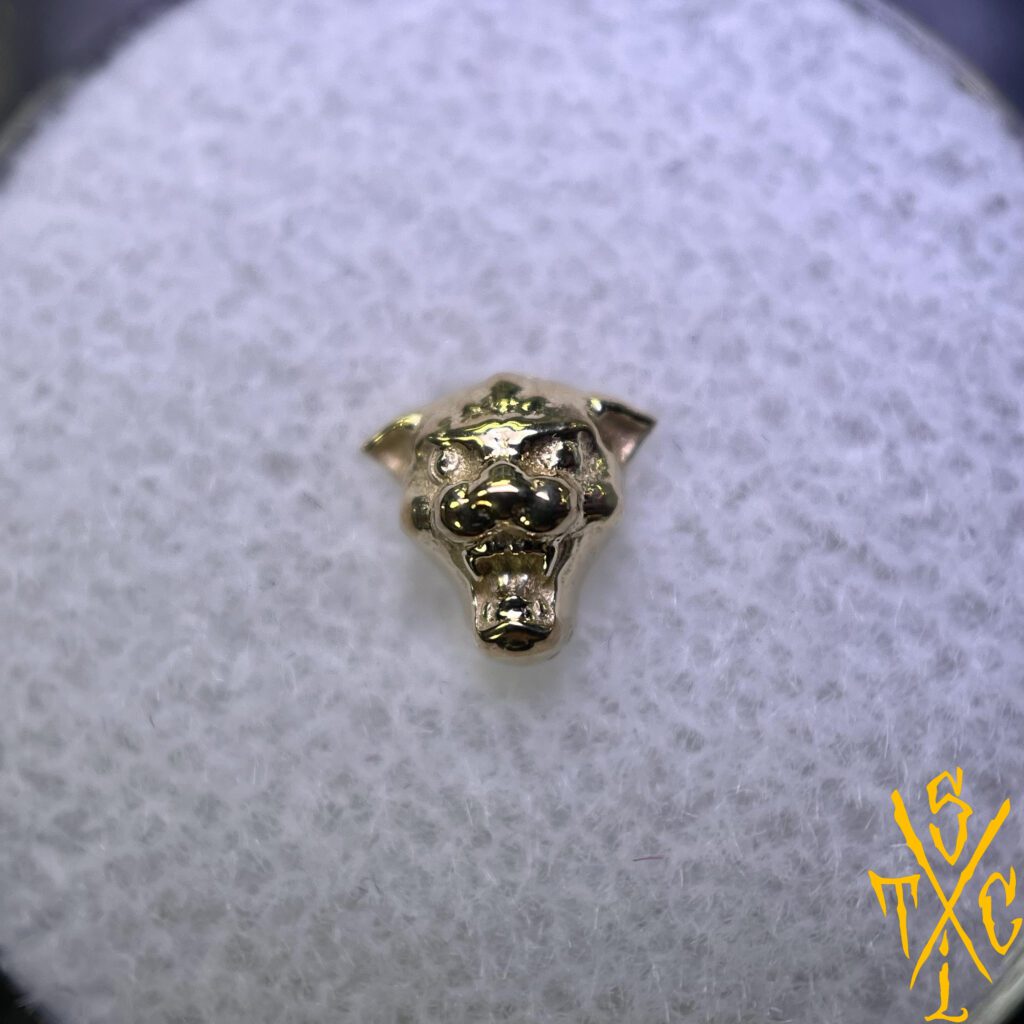 Last but certainly not least is Rene's absolutely stunning ear curation. While we did not compose her entire ear, we did do a custom jewelry order from BVLA for the stunning 3-fan marquise stud featuring 18-karat yellow gold and genuine Emeralds that is adorned in her upper helix. Rene's ear piercings are to die for! 
(Photo credits to Jul Head Piercing in Alhambra, California)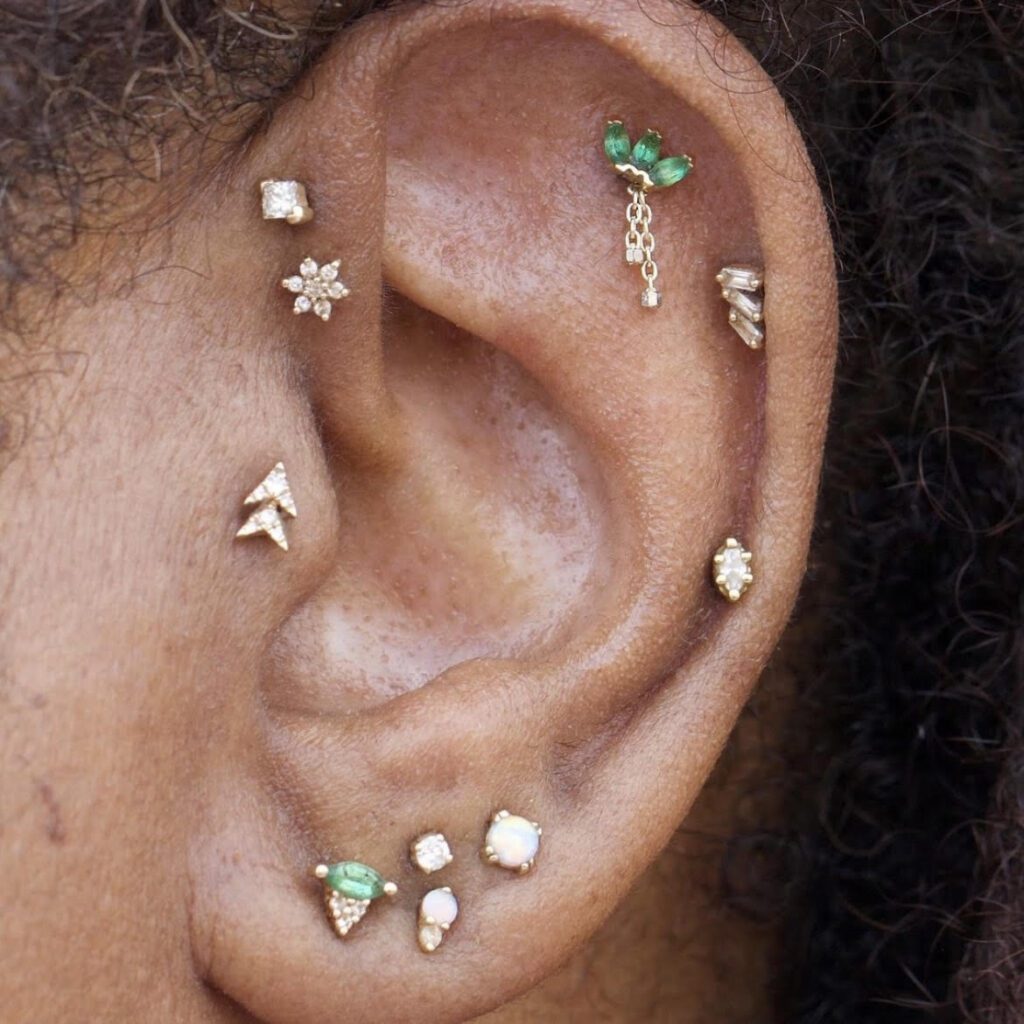 When YOU are ready, WE are here! Steel and Ink Studio is ready to fulfill all of your piercing needs and DREAMS!