Looking for a Sleeve Tattoo Studio in St. Louis MO?
Steel and Ink in St. Louis, MO should be your go-to sleeve tattoo studio. Let our experienced, licensed professional artists help plan your forever artwork. Additionally, they will work with your ideas to be sure you get exactly what you want. Self-expression is so totally dependent on each individual's style and Steel and Ink understands that.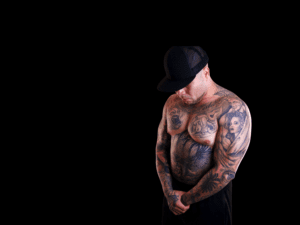 Available 6 days a week!
Call Steel and Ink Studio:  (314) 892-2828 to make an appointment for your sleeve tattoo studio in St. Louis today
Adding a full sleeve tattoo takes a lot of commitment. The process takes time and effort to complete satisfactorily. A sleeve can be many different artistic pieces put together making a patchwork, with or without free space. It can also be formulated as a theme, totally pre-planned from start to finish. Design can be total imagery or a mix of words and images. So many great choices to think about before you walk into the studio.
Perhaps you want to start with a half sleeve with options open to add on later. Or maybe you already know you want the full sleeve and even have plans to make this a full upper body tat. No matter what you have in mind, we will work with you to make it a beautiful part of you.
We've been doing sleeve tattoos for a lot of years. Therefore, you know we can be trusted for the best artwork at the right price. We even offer specials!
Your Sleeve Tattoo Studio in St Louis
We offer the following tattoos plus many more:
Full sleeve

Half sleeve

Patchwork

Tribal

Biomechanical

Dragon

Traditional
Portrait Tattoos
Cartoon Tattoos
Horror Tattoos
Cover-up Tattoos
Scar Tattoos
Stippling Tattoos
Native American Tattoos