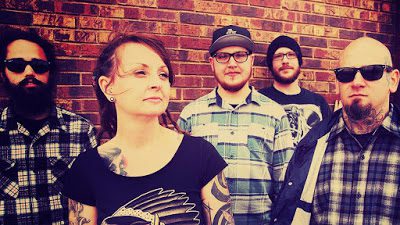 www.steelandinkstudio.com
Steel & Ink Tattoos and Piercing Studio is heading to Kansas City,MO.
Brandie Medina, Shaun Medina, Fino, Jacob DeNoyer ,Sera Fino Bland, Jay Johnson and David Groth are heading to the Villain Arts Tattoo Convention this weekend. The artist of Steel & Ink Tattoo Studio will be tattooing at the Villain Arts convention for the entire weekend of May 13th-15th. At the Steel & Ink tattoo booth, we will be offering great custom tattoos, prints and apparel.
If you are wanting to get tattooed at the Kansas City Tattoo Arts Convention here is the info.Stop by the Steel & Ink Tattoo Studio booth, get tattooed, pick up some prints or t-shirts. We are looking forward to seeing our existing Kansas City clientele and meeting more collectors.
Villain Arts Tattoo Convention
Sheraton Kansas City Hotel at Crown Center
2345 McGee St, Kansas City, MO 64108
Show Times
Friday 2 PM – 12 AM
Saturday 11 AM – 12 AM
Sunday 11 AM – 8 PMall styles, piercings, apparel, prints of our artwork and jewelry.
If you are wanting to get tattooed at the convention please email us at [email protected] for your tattoo appointment!