The Best Piercings for You and Your Lifestyle
Getting a piercing can be a fun and exciting process.  If you're new to the world of body piercings, then the large variety of piercings can be overwhelming.
 At Steel and Ink, we are committed to your piercing journey from start to finish!  Whether you're looking to make a statement or just want to try something new, there are plenty of options to choose from. But with so many choices, it can be tough to know where to start.  For this reason, we created this helpful article of The Best Piercings for You and Your Lifestyle!
What is Your Lifestyle Type?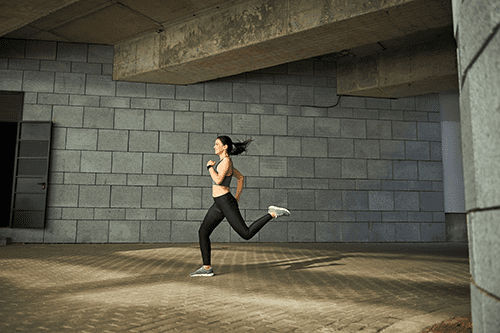 A piercing is more than just a hole in your body- it's a form of self-expression! There are many different types of piercings to choose from, each with its own benefits and drawbacks. The type of piercing that is best for you will depend on your lifestyle and personal preferences.
If you are an active person, you may want to consider a surface piercing which is less likely to get caught on clothing or equipment. If you have sensitive skin, a cartilage piercing may be a better option for you. Ultimately, the best type of piercing for you is the one that fits your lifestyle and personality the best!
Why do you want a piercing in the first place?
One thing you should ask yourself before getting a piercing is, why am I getting this?  Piercings can be a form of self-expression, allowing you to show off your personality in a unique way.
Here are a couple of reasons why people tend to get piercings:
They like the way they look
They get one as a trophy for a special memory or milestone
They like being trendy
It's a part of their cultural tradition
It's a fetish
The decision to get a body piercing is entirely up to you – and you don't need to justify your reasons for getting one.
There are a lot of factors to consider when choosing piercings, including what type of metal you want, the placement of the piercing, and whether you want it visible.
If you're looking for something that's low-maintenance and easy to care for, then pierced earrings are a great option. However, if you're looking for something more dramatic or daring, then nose or lip piercings might be right up your alley.
Subtle Piercing Options for You
If you're looking for a piercing that is low-maintenance and can be easily hidden, then consider a stud or ring. These types of piercings are less likely to snag on clothing or get caught on hair, making them ideal for those who lead an active lifestyle.
Here is a list of subtle piercings you should consider:
Cartilage
Lobe
Belly Button
If you're looking to spice things up just a bit, the above options can be perfect for you.
Dramatic Piercing Options for You
The wild child in you wants to spice things up a lot, we get it! That's why we're here!  The licensed professionals at Steel and Ink are experienced in both exotic and conventional piercings.
If you're looking for something more visible and dramatic, then opt for these options:
Septum
Nose
Industrial
Dermal
Nipple
Lip
This guide will help you choose the best piercing for you and your lifestyle
Consider all of your options before making a decision – there's no wrong answer when it comes to body modification!
If you're thinking about getting a piercing, it's imperative to choose the right one for you and your lifestyle.
There are many factors to consider, such as whether you want something visible, how much pain you're willing to tolerate, and how long you want the piercing to last.
There are many different types of piercings available, from the traditional earlobe piercing to more innovative options like eyebrow or lip piercings.  Whatever the reason, remember that trends come and go — unlike tattoos, say. If you grow tired of your piercings, you don't have to keep them.
Get Your Next Piercing from Steel and Ink
Considering getting a body piercing? At Steel and Ink Studio, our highly trained team has years of experience with both popular and rare body piercings. We follow the highest industry standards for safety, health, and professionalism.
Whether it's your first time getting a piercing, or you've been getting piercings for years, you can be confident that Steel and Ink Studio will provide you with an excellent experience from beginning to end.
Check out our professionals for creative body piercings to kickstart your piercing journey!
Book an appointment here!