Take a look at Steel and Ink Tattoo Studio's new website 

www.steelandinkstudio.com

We are excited to announce that we've got a new look full of great tattoo art and helpful features on our brand new website and it's about to go live! You can check out some new great videos and discover our artists latest work among many other new informational features. Our new website is super easy to navigate, not to mention has a great look!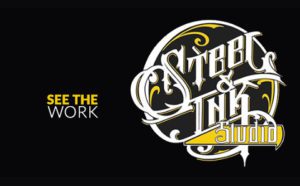 You'll now be able to find out all about our artists and the different styles of tattoo artwork they bring to the table with traditional, neo-traditional, realistic, portrait, watercolor, black work , black and grey and color tattoos just by clicking on their picture. Under our piercings tab you will get the chance to learn about our awesome Body Piercer Fino and check out some of the pictures of the great piercings he has done, you might get inspired by something you see and just have to have it. You also have the chance to check out our new layout of our blog on the new website and learn about our featured artist of the month and all the events going on here at Steel and Ink Tattoo Studio. You can now also get a hold of us here at Steel and Ink Tattoo Studio even easier by just clicking on the contact tab at the top of the screen on the new website. Steel and Ink merchandise is also up for sale on the site, go check out our awesome new apparel or buy a gift card to give the best present possible, a lifelong present at that.
       We would like to give a shout out to the people who have helped to make this website what it is now. Thank you Elemeno design for designing the website, you can check out what they can do for your website needs at Elemenoweb.com. A special thank you to the talented Carrie Lee Nephew  for the wonderful pictures taken. You can find Carrie Lee Nephew Photography on Face book under Carrie Lee Nephew Photography or you can find her on Instagram under @Carnephew1.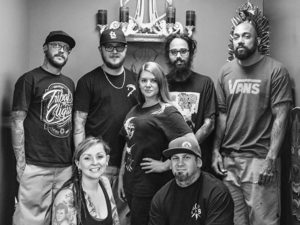 We hope you enjoy the new site and all the great changes made and we look forward to seeing you soon here at Steel and Ink Tattoo Studio, 3565 Ritz Ctr. St. Louis MO, located in South County, caddy corner from the South County Mall.