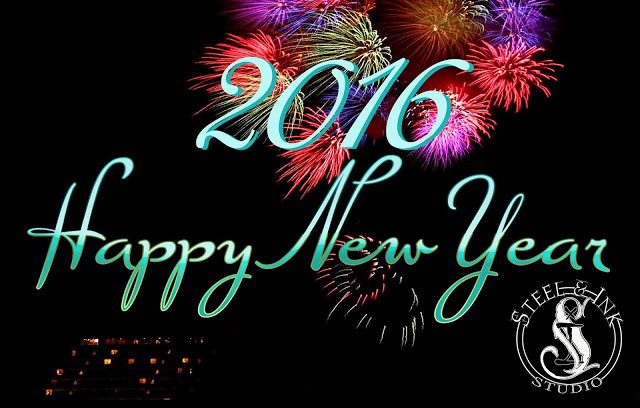 Happy New Year!! The shop is ready for an exciting 2016 year! We have conventions, sales, and promotions coming up within the year that everyone should be looking out for. We will announce events as they come closer in the year.
Sign up for our monthly newsletter to keep up to date with the crew. Follow us on Twitter and Instagram @steelandink and like us on FaceBook!
The shop is open Monday-Saturday noon-9pm. Steel and Ink Tattoo Studio hopes that you have another fantastic year with us!