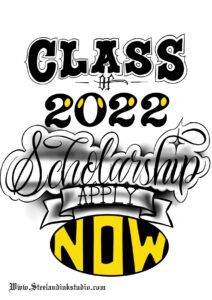 Mission
To unite our community and recognize High School Seniors for their dedication and hard work.
Goal
To provide financial support for graduating High School students from all walks of life and backgrounds that have succeeded even when faced with major life obstacles.
Details
The "Good Decisions Scholarship Foundation" was set up to help reduce financial obstacles for graduating students. The GDSF is in the amount of five hundred dollars, $500, that can be used in any way the student sees fit. To be eligible the students need to have earned a cumulative GPA of at least a 2.0.
How to Apply?
Answer the following questions in a three-paragraph essay and turn it into your guidance counselor or drop off at the shop.
What is the best decision you have made this year?
What is the worst decision you have made this year?
Where do you see yourself in 10 years?
What are your life goals?
Why do you deserve to receive this scholarship?
What is the biggest obstacle you have overcome during your High School career?
List your top 10 Wants and Desires.
Application submission deadline is 05/05/2022
Thank you for all your hard work and keep on making GOOD DECISIONS!!
GUEST ARTIST ALERT!
$75 deposit/ $150 an hour (CASH ONLY)
Small-medium pieces that can be completed in a day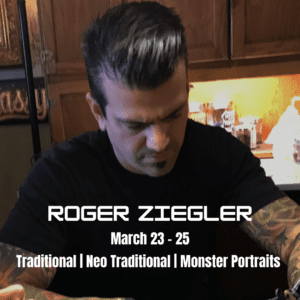 Roger Ziegler
March 23 – 25
Traditional | Neo Traditional | Monster Portraits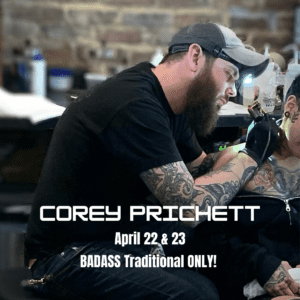 Corey Pritchett⁠
⁠April 22nd and 23rd ⁠
Badass Traditional Pieces ONLY!!⁠
STOP in the SHOP and put down a deposit today, the deposit will be added to the final price of the tattoo.
Steel and Ink Tattoo and Piercing Studio, located at 3565 Ritz Ctr., St. Louis, MO 63125. We are open Monday – Saturday from 12-8pm. Be sure to follow us on our social media accounts and at steelandinkstudio.com.