Guest Artists
St Louis' best tattoo shop even gets better with the addition of some kickass guest artists at the end of April and beginning of June. Steel and Ink Studio is honored to have Corey Pritchett with us on April 22nd and 23rd and Matt Soltys on June 2nd through June 4th. 
Pritchett tattoos at Bomber Crew Tattoo in Carbondale, IL and also at Lost Love Tattoo Shop in Marion, IL.  He loves to do traditional pieces and would love to do one for you. 
Soltys hails from Downtown Classic Tattoo in Paducah, KY, he is strong in all styles of tattooing but does specialize in neo-traditional and realism tattoos. He is looking forward to his time here at Steel and Ink Studio in St Louis and is looking to do floral work, insects, skulls, occult work, traditional black work and pop culture pieces. 
If you are interested in either of these  tattoo artists, then stop in the shop and throw down a $75 cash deposit and book your appointment.  Since these artists are only here for a few days each they are doing only small to medium pieces that can be completed in one day. Cash is king and they will be charging $150 per hour, your deposit will be added to the final price of the tattoo.
Customer Appreciation Week 2 – Tattoo Plinko
Our 13th Birthday is still being celebrated as Steel and Ink Studio presents Customer Appreciation Week 2 on June 6th – 11th which will be Tattoo Plinko. What is Tattoo Plink? You ask… Well there is a plinko board (think Price is Right) with four to five slots and each slot will be related to a page of Flash created by St Louis' best tattoo artists. All tattoos will cost $100  which includes aftercare kit, shop swag like patches, pins and keychains along with some lucky people scoring a coupon for a FREE shirt.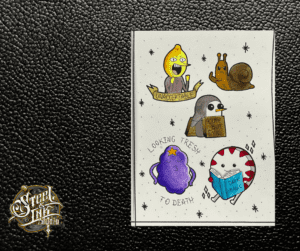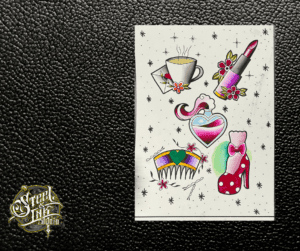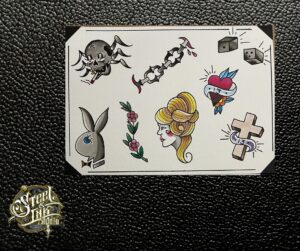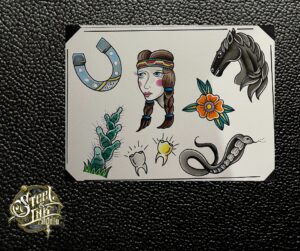 Good Decisions Scholarship Foundation
A quick reminder that the Good Decisions Scholarship Foundation application is due May 5th, 2022. 
You can find Steel and Ink Tattoo and Piercing Studio  at 3565 Ritz Ctr., St. Louis, MO 63125. We are open Monday – Saturday from 12-8pm. Be sure to follow us on our social media accounts and at steelandinkstudio.com.