New Hoodies For Sale!
Custom Steel and Ink Tattoo and Piercing Studio textured logo graphic hoodies are here!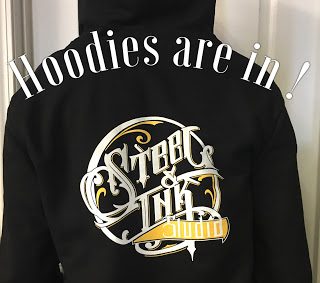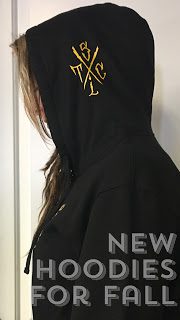 New Steel and Ink Logo hoodies are in stock just in time for Fall. Hoodies are here in all sizes and you can grab one up for you or one for everyone in your family! Custom Hoodies are on sale for $45 . We sold out of Hoodies last year in just 3 days . So if you want yours don't wait. Visit us at
Steel & Ink Tattoo and Piercing Studio located on the corner of Lemay and Lindbergh in South County, St Louis MO above the Batteries Plus and caddy corner from the South County Mall.